The students of the University of Languages and International Studies-Vietnam National University, Hanoi (ULIS – VNU) have always been very proud to be attending one of the most beautiful, spacious, modern, and poetic universities in the capital city. Built in 1955 and influenced by French architecture and through restorations to meet the modern educational requirements, ULIS has been a place keeping memories of generations of students and teachers.
Even time goes by, modern facilities and picturesque campus will always be the reason for many students choosing to become a ULIS-er. Let's make a tour around ULIS to understand why it is a dream university for you!
The entrance lying on Pham Van Dong Street opens the ULIS world. Already from the distance, several buildings and shady trees give warm welcoming.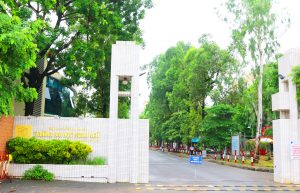 School's map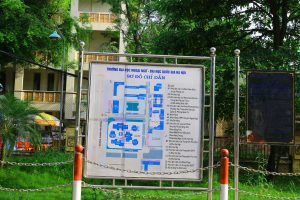 School's name was carved on a stone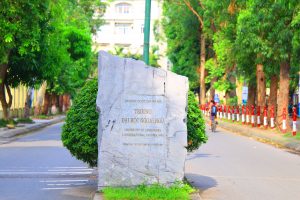 Right next to the entrance, a well-furnished sports complex is comprised of football, tennis, and basketball fields, table tennis area, and gymnasiums.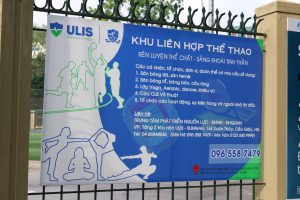 This is where ULIS-ers and the Foreign Language Specialized High School's students exercise and organize outdoor events.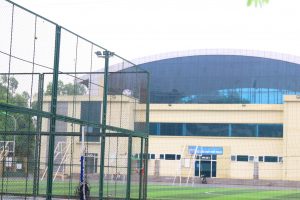 A1 is the administration building, where many functional departments are located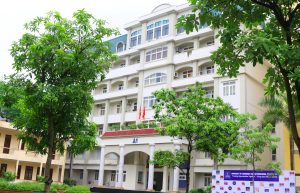 Zone 7, a restaurant with a fascinating view, is on the highest floor.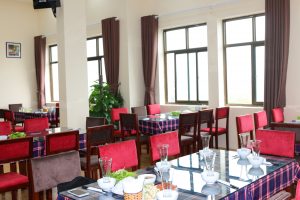 A5 is the residential area for foreign staff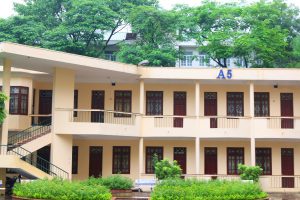 The main campus is covered with leafy shade.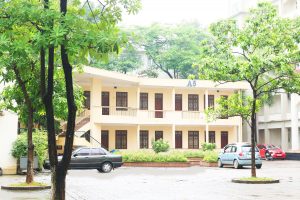 A perfect selfie area in front of A1 building.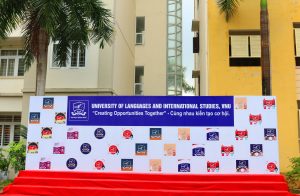 A2 is the learning place of most students.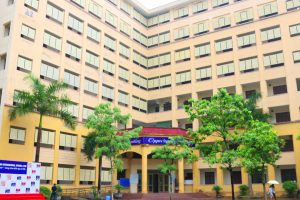 The space of Language and Culture in A2 building is familiar area for bookworms.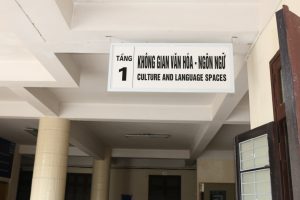 Suc Tre Club performed in Students' Creativity-Research-Start-up Day 2017 in front of A2 building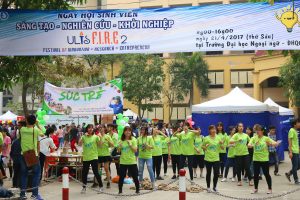 A4 is the headquarter of Youth Union, the Guard house, and academic centers under ULIS.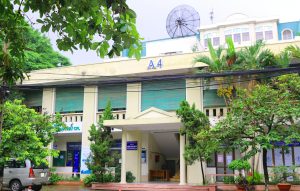 A3 is the workplace of the Post-graduate Department, Faculty of German Culture and Language, and Faculty of Korean Culture and Language. This is also the place where post-graduate dissertation defense activities take place.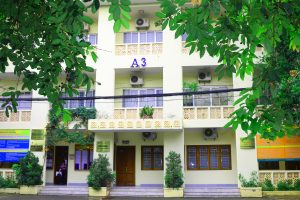 The French Department Compound, the pride of ULIS's architecture.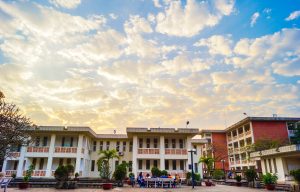 The C buildings are classrooms and faculty's offices.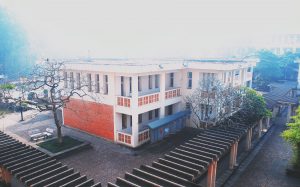 There are many blossoming seasons such as frangipanis, flamboyants, lotus, nenuphars, and paper flowers.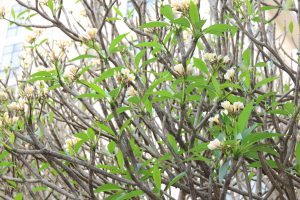 The familliar image of learning activities and club's outdoor activities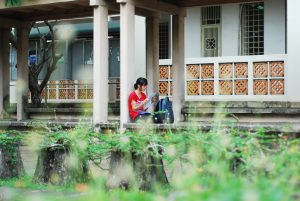 Many big events are taken place at Vu Dinh Lien amphitheater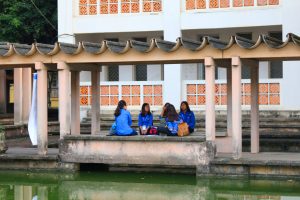 A studio with modern facilities at C5 building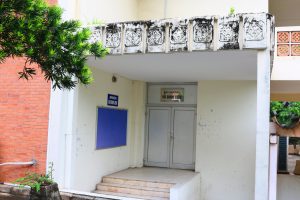 To produce and record material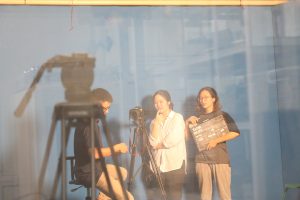 Small halls, officers and library at C3 building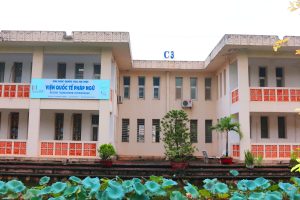 Library is an enormous document store with thousands of diverse types of books, mainly ones on foreign languages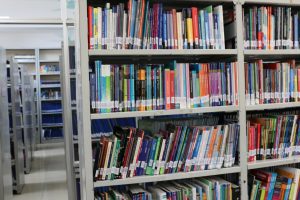 Students are given the freedom of using books as well as open learning sources provided by thê library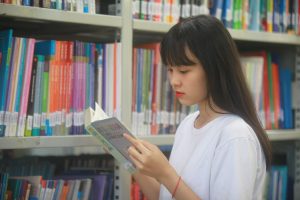 Empty corridors in the summer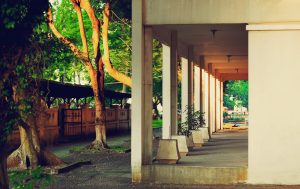 Green trees adorned with red and yellow flowers are the distinct colors of summer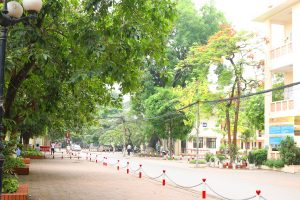 Hi-tech computer rooms at B3 building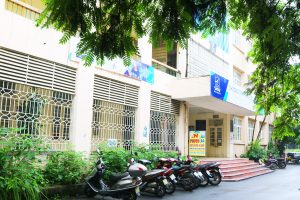 There are also many parking lots for students and staff near the halls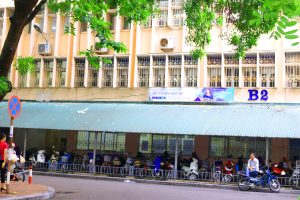 Foreign students are learning in a smart classroom at B2 building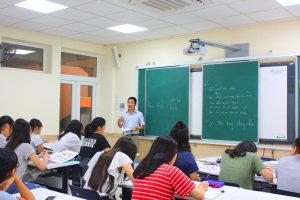 Sunwah building with many halls is the place for a large number of workshops and exchange activities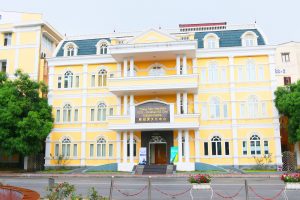 Nguyen Van Dao Amphitheater with capacity of 800 people is also a place for big events throughout the year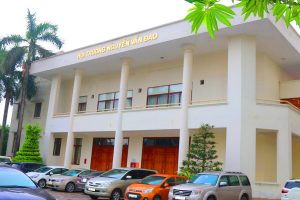 Students adore the color of leaves on "The road of love" tints aubumn in autumn and turn back to green in summer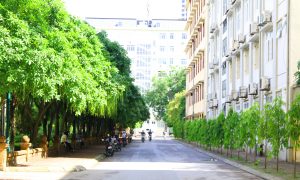 Thanh Chua pagoda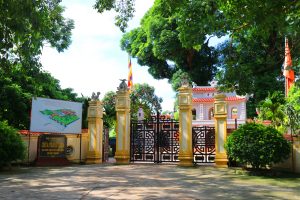 Foreign Language Specialized High School is directly under Ulis. Many students there keep choosing ULIS as their university.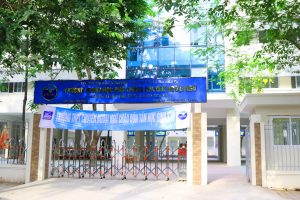 Spacious dormitory providing shelters with simple register conditions is capable of containing thousands of students. One special feature of ULIS's dormitory is that there are many foreign exchange students.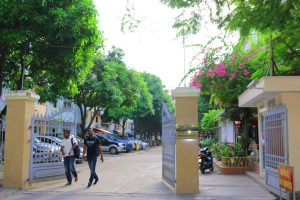 The familiar auburn color in autumn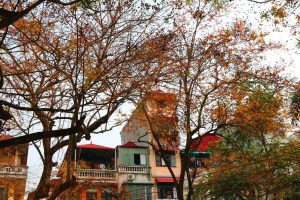 An art work at dormitory area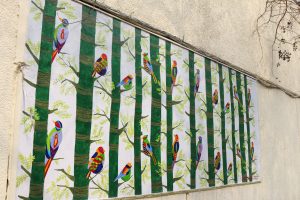 Collective zone near the university gathering many food stalls is a simple and familiar place to ULIS- ers.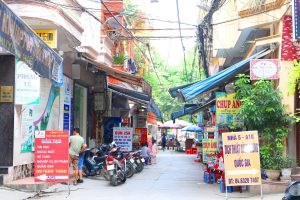 Refectory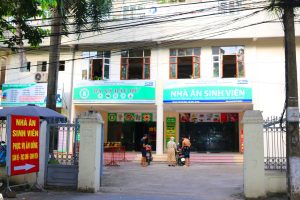 There are many other universities, high schools, bookshops and food stalls surrounding ULIS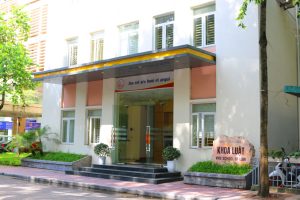 ULIS will undoubtedly bring about precious memories to you.